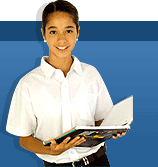 Payment


We have two payment options:

Upon visit (check, cash)
Online (Paypal)

Below, we have our online Paypal link.

You can select Tutoring or Counseling sessions. The price is standard for both: $50 per hour. There are also options below to specify the nature of the session.

For more information, please

Thank you.